Apps
PianoVision Review: The Meta Quest App
This innovative app designed for the Meta Quest 3 takes piano learning to new heights through mixed reality technology.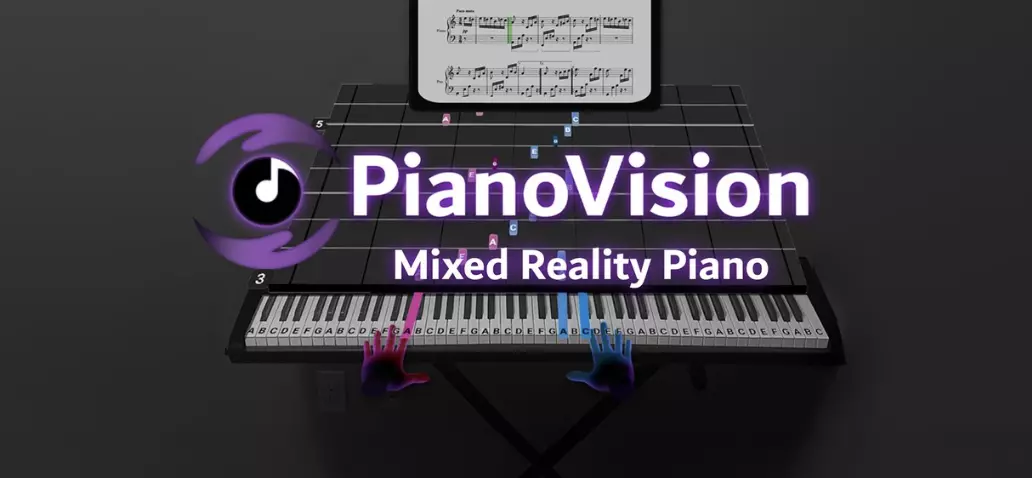 Immerse yourself in a world of musical magic with PianoVision. This innovative app designed for the Meta Quest 3 takes piano learning to new heights through mixed reality technology.
Forget expensive lessons or bulky instruments, PianoVision makes playing piano accessible and enjoyable for all.
Experience the Thrill of Making Music
PianoVision delivers an unparalleled experience that turns any flat surface into a keyboard ready for you to start playing. Using state-of-the-art hand tracking, you can dive right in and begin following along with the lessons.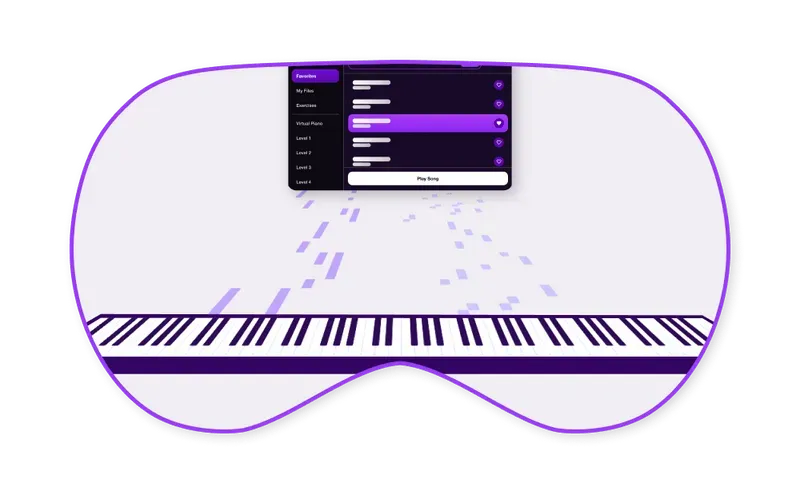 Tap into a massive library of sheet music and songs to choose which melodies inspire you. The intuitive interface transforms learning piano into an absolute joy.
For those who own an actual piano or keyboard, PianoVision unlocks even more possibilities. Simply connect your instrument via MIDI and marvel as the app assigns virtual keys that precisely match yours.
This creates a seamless transition between the real and digital world. Immersed in mixed reality, you gain supercharged abilities to visualize every note and chord. It's a piano teacher, sheet music stand, and recording studio all wrapped up in one magical experience.
Learn at Your Own Pace
PianoVision turbocharges learning through a groundbreaking AI system called the Learning Engine. This technology analyzes your playing in real-time and generates personalized feedback.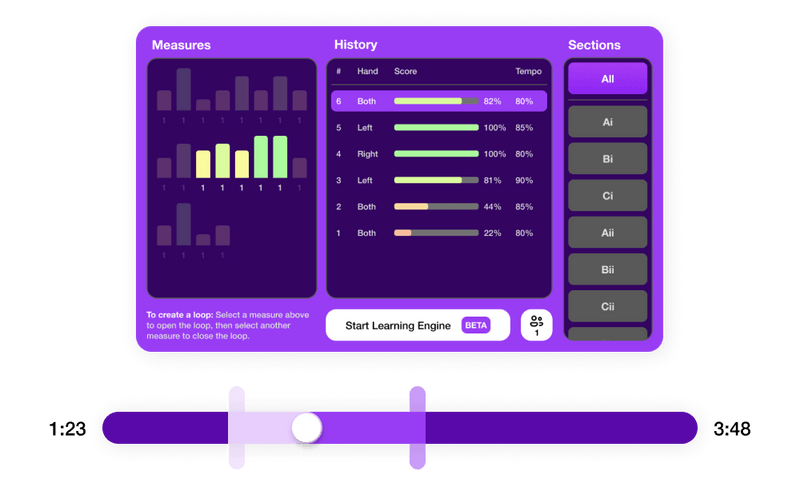 Struggling with a particular section of music? The app will detect this and create customized exercises to sharpen your skills where you need it most.
A built-in Memory Engine minimizes reliance on the headset display. Through incremental exposure training, you will naturally retain more and more of what you are learning.
Step away from the headset and find it easier than ever to play beautiful melodies from memory. PianoVision gives you supercharged abilities to acquire and master piano skills faster than you thought possible.
Limitless Musical Possibilities
With a growing catalog of over 1000 songs and exercises, you will never run out of inspiration. PianoVision contains tried-and-true classics, folk songs, pop chart-toppers and more.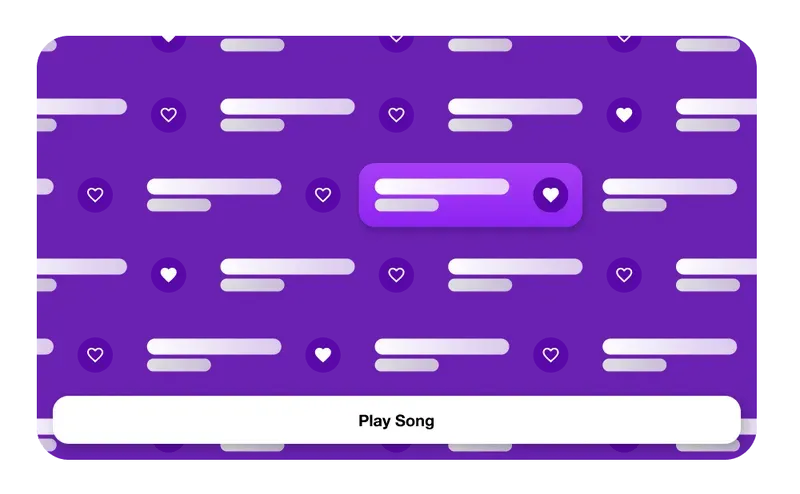 For even more variety, MIDI connectivity unlocks essentially unlimited sheet music and songs that can be uploaded to the platform.
Go from solo practice sessions to jamming with fellow music lovers from around the globe. PianoVision allows for multiplayer so you can come together to collaborate on songs in real-time.
There is also a range of whimsical alternative instruments like organs you can try your hand at just for fun. This app offers everything you need to dive headfirst into the endless possibilities of music creation.
Quantify Your Musical Journey
One of PianoVision's most motivating features focuses on tangible metrics that showcase your musical journey. As you continue practicing, the app generates statistics on timing, accuracy, hand coordination and more.
Visualize your skills transforming through objective data points over hours, days, weeks and years spent playing. Numbers don't lie, so watching your stats steadily improve provides concrete proof that you are progressing towards piano mastery.
Start Playing Piano Today
Learning piano is deeply rewarding, and PianoVision makes starting this journey easy and enjoyable.
With a price of just $10, it is one of the most affordable ways to begin playing while leveraging the power of mixed reality technology. Piano teachers cost upwards of $45 per hour, while this one-time app purchase unlocks a lifetime of musical discovery.
Compatible with Meta Quest headsets, PianoVision places piano proficiency within reach. Unlock your inner musical potential and let PianoVision guide you into a world of auditory artistry.
Final Verdict
Piano Vision delivers an incredible VR-powered way to learn piano accessible to all skill levels. Whether you own a piano or not, its innovative technology removes barriers to unlocking your inner musical talents.
From hyper-realistic 3D pianos to AI-guided lessons, multiplayer modes, and versatile sound customization, Piano Vision hits all the right notes. Its personalized feedback accelerates skill development so anyone can start playing beautiful melodies quicker than ever.
For Meta Quest owners passionate about music, Piano Vision is a must-try app that makes learning piano easier and more enjoyable than you could imagine.
Otherwise you can opt to go with a more comprehensive and easier to access piano program like PianoForAll.
Frequently Asked Questions
How can I get set up with PianoVision?
PianoVision is compatible with Meta Quest 3 and Pro headsets. You'll need to install the app from the Meta Store. For the full experience, connect any MIDI keyboard or piano directly to your headset using a USB cable. The app also includes a virtual keyboard you can use for practice.
What music genres are included?
PianoVision has a library with over 1000 songs spanning classics, pop, folk songs and more. You can further expand options by uploading MIDI files for nearly unlimited possibilities.
Can I learn piano without my own instrument?
Absolutely! PianoVision transforms any flat surface into a keyboard using hand tracking technology. For best results, owning a MIDI keyboard or piano enhances the experience. But the app is designed for anyone to learn piano without prior experience or their own instrument.
How does the Learning Engine work?
This AI system listens to you play in real-time. It provides instant feedback and generates personalized exercises targeting areas you struggle with most. This tailored approach accelerates learning.
Can I play piano duets with others?
Yes! The multiplayer feature allows you to collaborate with piano players around the world. Play together in real-time over an internet connection.
Will this app teach me to read sheet music?
PianoVision focuses primarily on playing by ear and general music theory. Sight reading sheet music is not a core part of the curriculum. However, the massive library does provide sheet music for songs you learn.
How long does it take to learn piano with PianoVision?
Your results will vary based on consistency and innate skill. But the app is designed to get beginners playing recognizable songs in just a few short practice sessions. PianoVision aims to make learning piano as fast and effective as possible.
Can I use PianoVision without a VR headset?
No, this app is designed exclusively for Meta Quest headsets. You need a headset and hand controllers for the full functionality. Playing piano in mixed reality is a core part of the PianoVision experience.
Is there a free trial available?
There is not a free trial. But PianoVision only costs $10 which is significantly cheaper than alternatives. With a single purchase fee, you gain lifetime access with no subscription required.