Pianists
Cole Lam - The Piano Prodigy Drawing Huge Crowds in Public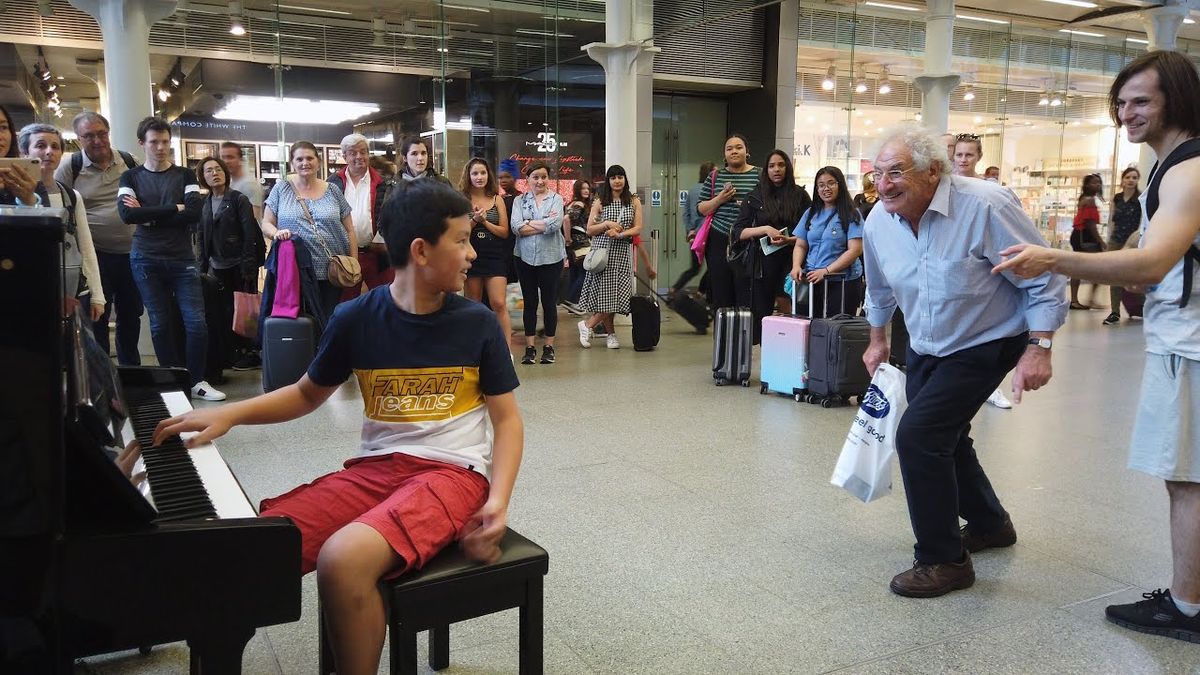 If you've ever found yourself captivated by the enchanting tunes of piano covers, chances are you've come across the brilliant talent of Cole Lam.
As a toddler, his connection with music was evident, stumbling upon a toy piano at a mum and baby group, he started playing nursery rhymes, even though he couldn't speak yet. His musical journey officially began at the age of five when he joined classical piano lessons.
In 2017, the crescendo of his musical journey led him to Andrew Lloyd Webber's "School of Rock" musical, where he graced the stage as Lawrence, the keyboard virtuoso, in London's prestigious West End. Performing in front of royalty, on television, and in open stage festivals, Cole not only cherished these moments but also discovered a kaleidoscope of musical influences, ranging from Queen and Elton John to The Beatles and contemporary artists like Bruno Mars and John Legend.
With a passion that knows no bounds, Cole has expanded beyond classical piano studies to craft his unique niche. Merging instrumentals and vocals into seamless piano covers, he has become a Signature Artist on MusicNotes, sharing his arrangements with a global audience.
Beyond his exceptional skills on the piano, Cole emerges as a true maestro, effortlessly weaving his magic across a spectrum of instruments with epic flair.
Imagine a scene at the bustling London Street Pancras Station where a 12-year-old Cole Lam eagerly awaited his moment. As fate would have it, a public display piano caught his eye. With a mix of nerves and determination, he leaped onto the keys, and in that bustling station, musical enchantment unfolded.
Unbeknownst to the gathered crowd, the piano beneath Cole's fingers was none other than the generous donation of the legendary Elton John, offered for the public's delight. What started as a seemingly shy performance transformed into a rendition of "Bohemian Rhapsody" that would make even seasoned musicians take notice. The unsuspecting crowd found themselves in the presence of a musical prodigy in the making.
At the tender age of 12, Cole Lam defies the conventions of expectation, effortlessly giving off the impression of a seasoned veteran. The song builds, and Lam, immersed in the music, holds the onlookers captive. If Freddie Mercury could have been present, one can only imagine the pride he would feel for the astonishing show put on by young Cole Lam.
Lost in the music, Cole remains focused, seemingly oblivious to the gathering crowd. His unwavering concentration is understandable, given the intricacies of the song that captivates the eager audience.
Cole's finger dexterity is a result of countless hours of practice. His practice routines are disciplined and focused, allowing him to develop his musicality to its fullest potential.
Cole's dedication to performance preparation ensures that he delivers captivating and memorable performances. His artistic interpretation of musical pieces showcases his unique style and musicality. His training and technique are essential components of his success as a piano prodigy, allowing him to mesmerize audiences with his skill and talent.
However, Cole Lam is not merely a humble pianist; he is a singer, songwriter, and a multi-instrumentalist. Guitars and clarinets are just a glimpse into the vast array of his musical repertoire. What truly stands out is his ability to compose, a feat that's nothing short of impressive for someone his age. With continued dedication and support, Cole Lam could very well emerge as the next big composer and performer, drawing crowds in droves.
Performances and Recognition
During his career, Cole Lam has performed at various venues and gained recognition for his exceptional piano skills. His performances have had a profound impact on the audience, captivating them with his talent and musicianship.
Media features have highlighted his incredible performances, showcasing his mastery of the piano and garnering praise from critics and fans alike. Lam has also received awards and recognition for his outstanding musical abilities, further solidifying his place as a piano prodigy.
Additionally, he's a growing online presence, with a large following on social media platforms and a dedicated fan base that eagerly awaits his next performance. Lam has also collaborated with other talented musicians, forming partnerships that have allowed him to showcase his skills in unique and innovative ways.
To stay up to date in the evolving musical journey of this young virtuoso, consider subscribing to his YouTube channel or following his Facebook page. The name Cole Lam is not just a name; it's a promise of musical brilliance that has only just begun to unfold.